Winson's (tirabean) Aquarium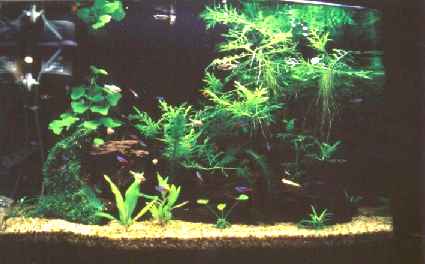 Name: Winson (tirabean). Tank Details: A collection of fancy goldfishes The Fish: 15 neon tetras, 2 guppies, 2 algae eaters, 4 shrimps and a freshwater draft puffer fish (I think).
Comments: this tank contains live plants, thank god the goldfishes left them alone! the tank is equiped with compressed CO2 i had actually sent in aother tank setup earlier, this is my latest setup.