Rhiannon Quirk's Aquarium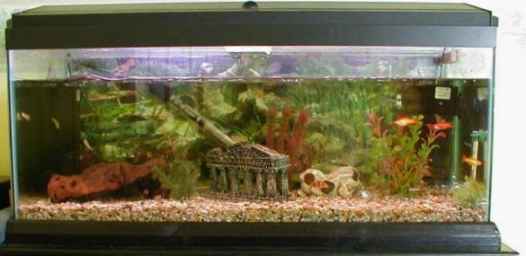 Name: Rhiannon Quirk.
Tank Details: 36"x15"x12".
The Fish: I have got 2 x Clown Loach, 3 x Swordtails, 2 x Funny little Catfish with a black stripe on their eyes, 1 x Khuli Loach, 2 x Speckled Catfish, 4 X Black Widows, 2 x Albino Catfish, 4 Leopard Danios, and 9 Neon Tetras.
Comments: I have a Fluval 3 and a Fluval 2 and an airwall in the tank.