---
---
Donna and Michael Furton's Aquarium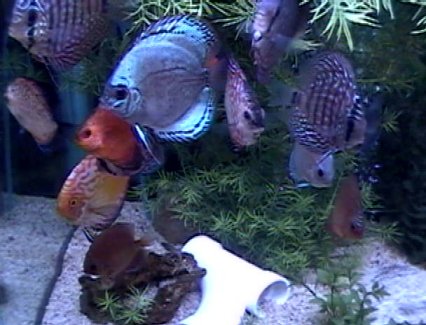 Name: Wes G
Tank Details: 65 tall.
The Fish: Discus, cobalt blues, marbarel red, red torquoise, turquoise, super red, rainbow pigion blood, reg. pigion blood, super red turquoise, tangerine, steele blue and some im not sure, 16 in this tank.
Comments: Aquaclear 500 filter; Maxima airpump; ph 6.9; twin tube hood; water changes 1 a week 1/3 tank; many different foods, live and frozen; small natural gravel.
---
Form submission
---