Keith Szymoszowskyj's Aquarium

Updated Picture (03/12/01)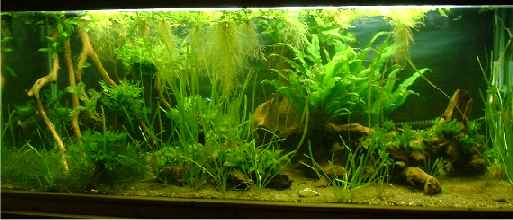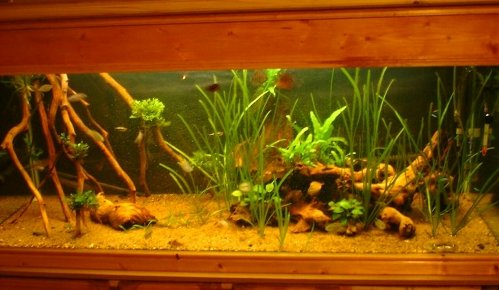 Name: Keith Szymoszowskyj.
Tank Details: 5'x2'x2'.
The Fish: 12x cardinal tetra, 4x aquiden curviceps, 6x cory mellinii, 8x chocolate gourami, 4xbosemanii rainbows, 3xbristlnose and 2x otocinclus afinis.
Comments: Home made stand, filtered by a fluval204 and a 104. It's heated by two 300wat heaters with a separate thermostat. There's a couple of large pieces of bogwood with java fern growing on it. A thin layer of sand on the substrate, but surprisingly the vallis grows very well. Also some beach branches down the left hand side.