Justin White's Aquarium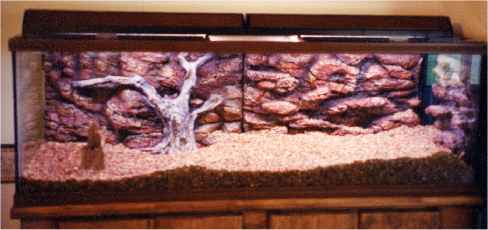 Name: Justin "seiji" White.
Tank Details: 18"x22"x67", All Glass Aquarium 100 gallon.
The Fish: None yet, plan to put a couple of oscars and maybe some other smaller cichlads in it.
Comments: Tank has an external canister filter, two 24" flourecent bulbs. about 3.5-4" of pea gravel. Have added more driftwood and some large rocks. Background is 1 29 gallon polyresin rock formation and 1.5 20 gallon polyresin rock formations.