John-Paul Draycott's Aquarium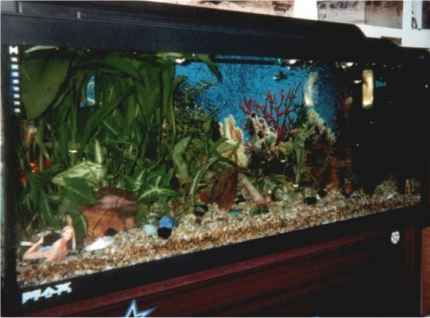 Name: John-Paul Draycott.
Tank Details: 36" x 15" x 12".
The Fish: 1 Peppered Catfish, 1 Molly, 10 Neon Tetra's and Guppies.
Comments: The filter is a Biolife 55, all the plants are real apart from the grass like ones in front of the filter. The lighting is a 25 watt power glow.