---

---
Craig Parkinson's Aquarium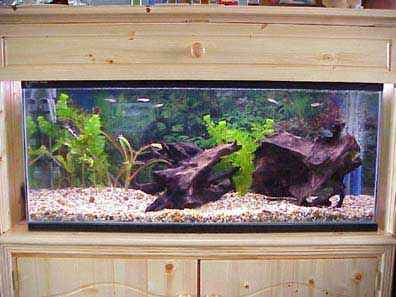 Name: Craig Parkinson.
Tank Details: 36*12*15.
The Fish: 6 pearl danios, 3 corydoras.
Comments: 1 dayglow strip light 30", 1 halogen light 6", fluval 104 external filter, 12 various plants, as you can see 2 large pieces of bog wood hoping too bring down my ph a little. Gravel is um gravel pebble like. Stand hand made by me dad. Hes good with wood.
---
To the Form submission
---