Ashlea's Aquarium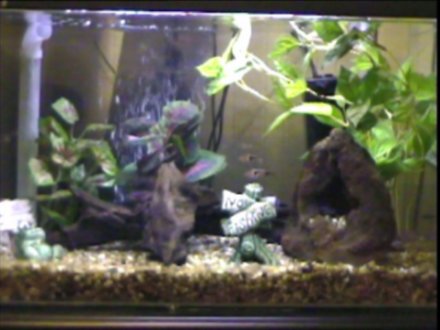 Name: Ashlea Stenton.
Tank Details: Clearseal, 600mm x 300mm x 400mm.
The Fish: My filter is a Fluval 4 plus underwater gravel filter, Hailipai 4point air filter. I have recently had a lot of disease (dropsy) due to introducing a orphaned baby molly which had been mistreated. I have had my aquarium for 18 months now and since then we have had 19 baby platys born (this was at the beginning)and have lost them apart from 2.
Comments: Aquaclear 150 on all the time with foam insert and ammo-carb insert and a double sponge biofoam filter during breeding season. All plastic plants and single fluorescent light and hood.